To us, timber storage is a science. It needs to be handled and stored correctly, to avoid damage caused by excess moisture or poor ventilation.
Our fully bespoke storage systems for joinery and carpentry workshops are designed to help you increase your working efficiency and optimising your storage space - while making sure your timber is given the room it needs to breathe. At the design stage, we take into account how important it is to store your most valuable woodworking materials close to hand and according to type and size.
We can design a storage system that:
Gives you easy access to your materials
Ensures timber is stored correctly, to avoid warping or sagging
Provides space-saving storage of different material sizes
Has a modular design for flexibility
Cuts down your workflow time
Is top quality and built to last
---
Cantilever Racks
Our carpentry customers know that cantilever racking saves them time and money. As well as ensuring you can instantly find what you're looking for, cantilever racking lets you store your goods and materials in a clean, safe and organised fashion by model, colour or dimension.
Our hot-rolled steel profiles (instead of thin sheet metal) allow for high load capacities, and thanks to its slim structure, cantilever racking gives you the option to have various storage levels and achieves maximum storage space with very little surface area.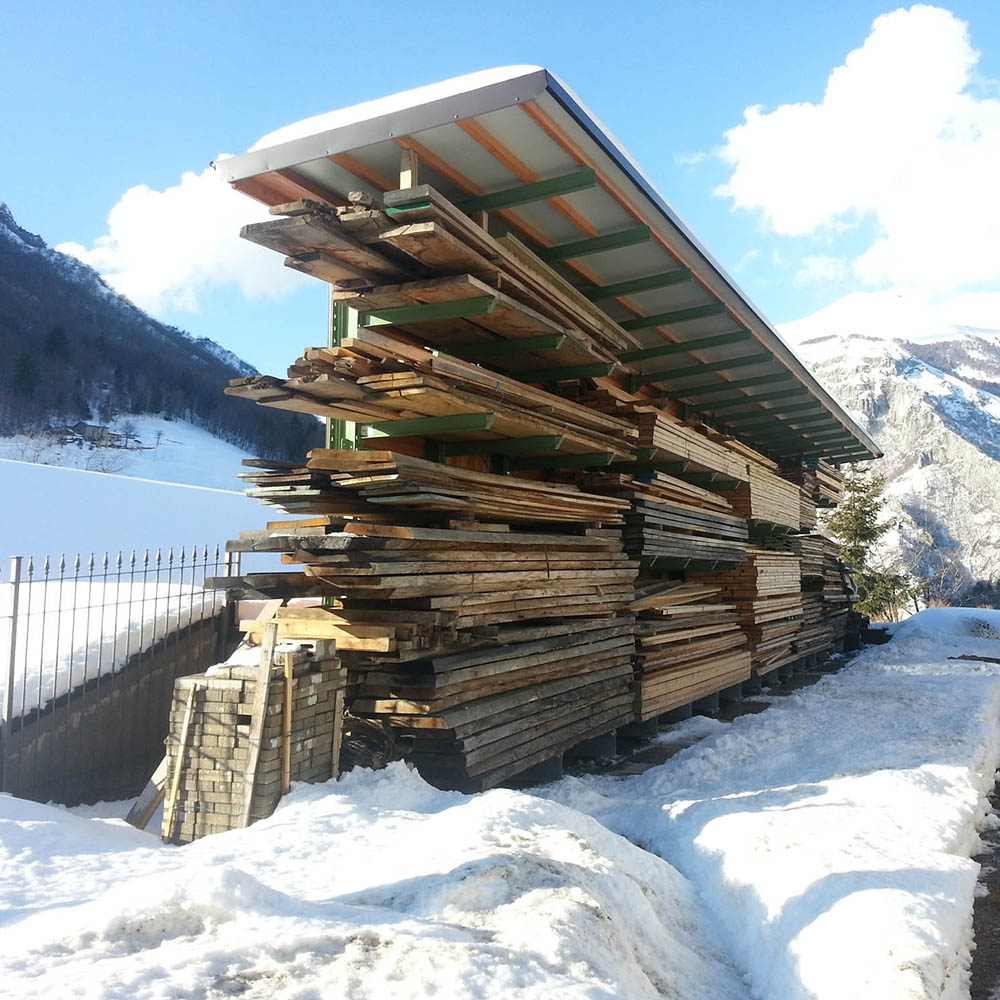 ---
---
Vertical Racks
When you need easy access storage, sometimes only a vertical racking system will do. For example, with chipboard racking, wood and chipboard can be removed from storage and placed directly into the cutting area. Our robust plug-in system means racks can be subdivided by separating brackets, or optional separating arms for fast and direct access. Handling is achieved manually using smooth roller conveyors.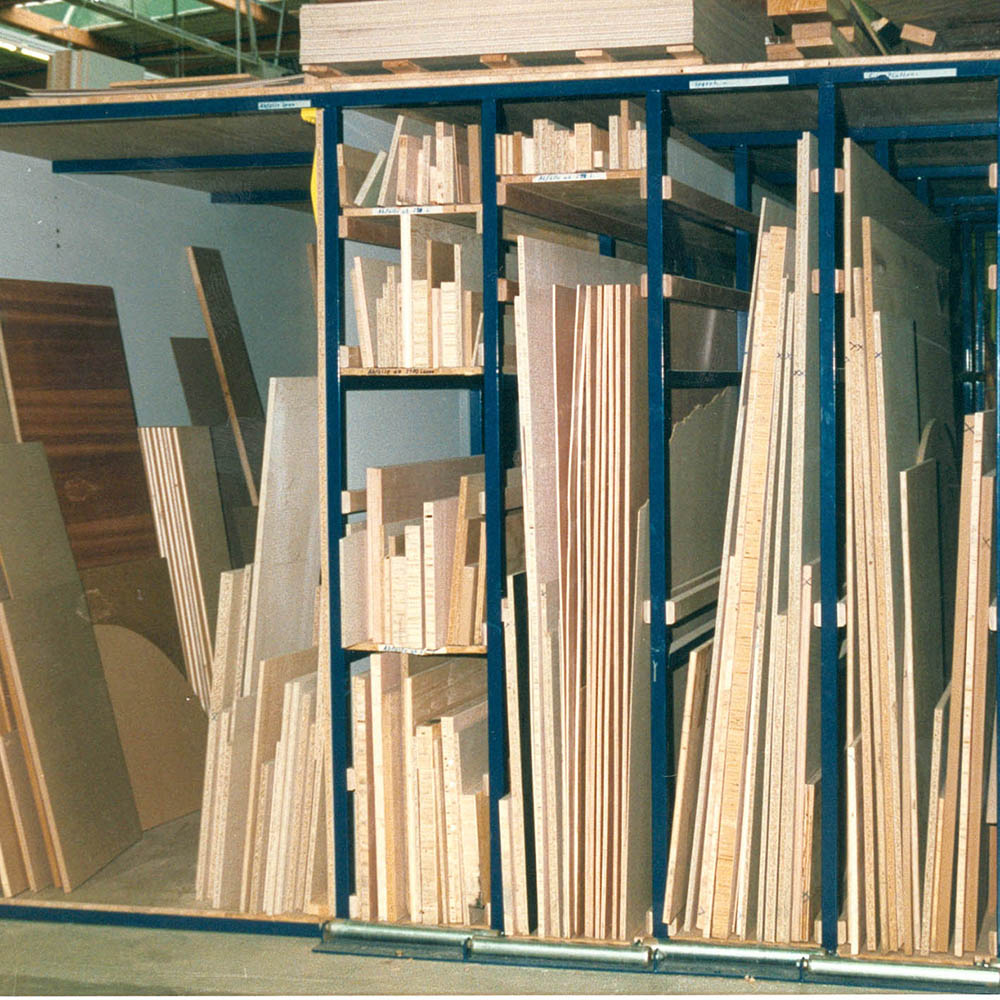 ---
Mezzanine floors
Our space-saving, multi-level platforms can give your workshop endless storage possibilities. The self-supporting construction fits into any existing building and can be customised individually according to the available space.
Robust combination of rack systems and mezzanine floor
Additional second and third levels possible: 350kg/m² standard capacity load on the walkway between racks
Various platform surfaces available, depending on your requirements
Broad range of accessories (lighting, ladders and stairs) available