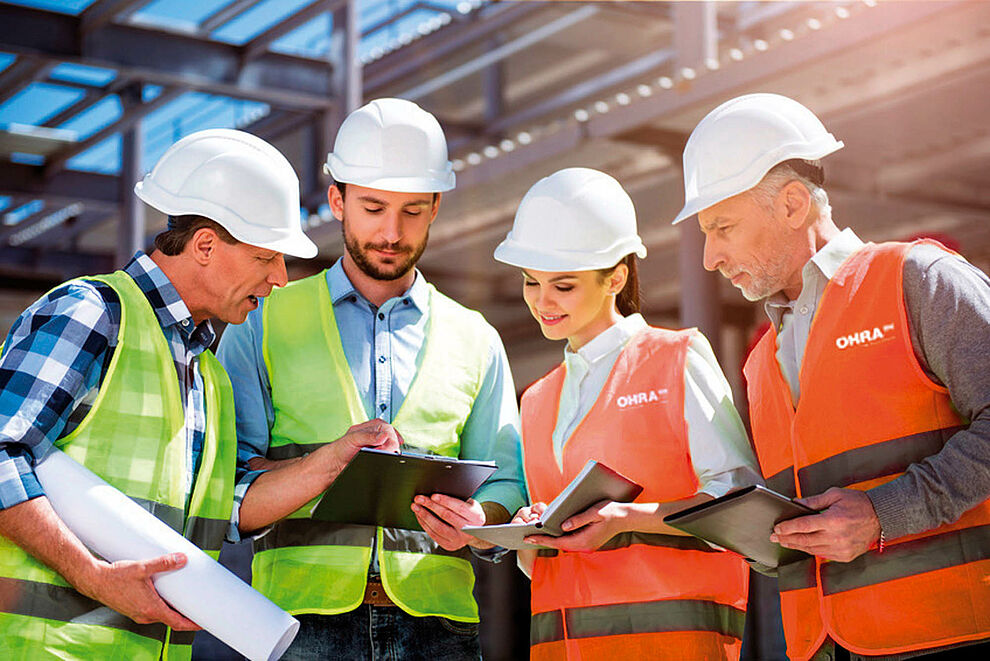 ---
Service
We provide the following services from a single source: Consultation, planning, production, installation and aftersales service. For optimum customer service, OHRA has 14 sales offices in Europe and a wide network of professional consultants, technicians and installers. After the implementation of your project, we regularly check your level of satisfaction using our customer feedback system. A direct link to our customers and your feedback is our motivation to continuously improve and develop the quality of our products and services.
Your benefit:
Direct distribution
National & international
Made in Germany
Everything from a single source
In the market for more than 40 years
---
Rack check, rack inspection according to EN 15635
Mandatory yearly inspection of storage systems
(Steel static storage systems – Application and maintenance of storage equipment)
Storage and racking systems are considered as work equipment. The operator must ensure that the work equipment is available to the staff in perfect condition.

According to EN 15635:2008, operators are now obliged to check the storage systems themselves regularly or at specified intervals. In addition, a yearly inspection of your racking systems by a qualified person or qualified rack inspector is required by the provisions of EN 15635.
Through effective preventive measures, damage to racking systems, severe accidents and high repair costs can be prevented. By identifying damage early on, the loss of safety-relevant aspects is avoided.
We offer to check your OHRA racking systems for you. Our rack inspection service offer includes the visual inspection of cantilever, pallet and vertical racks according to EN 15635 and the checking of rack clad buildings, and mezzanine floors, or other racking systems which were provided by OHRA. Normally, the visual inspection of your system can be performed during active operation.
Our safety check includes:
Rack inspection according to the European standard 15635 and OHRA factory standards.
Checked by trained rack inspectors
Final inspection report and inspection sticker
We offer rack inspection at fixed prices.
Please use our request form for your rack inspection inquiry.
We will call you to discuss the rack inspection service and cost.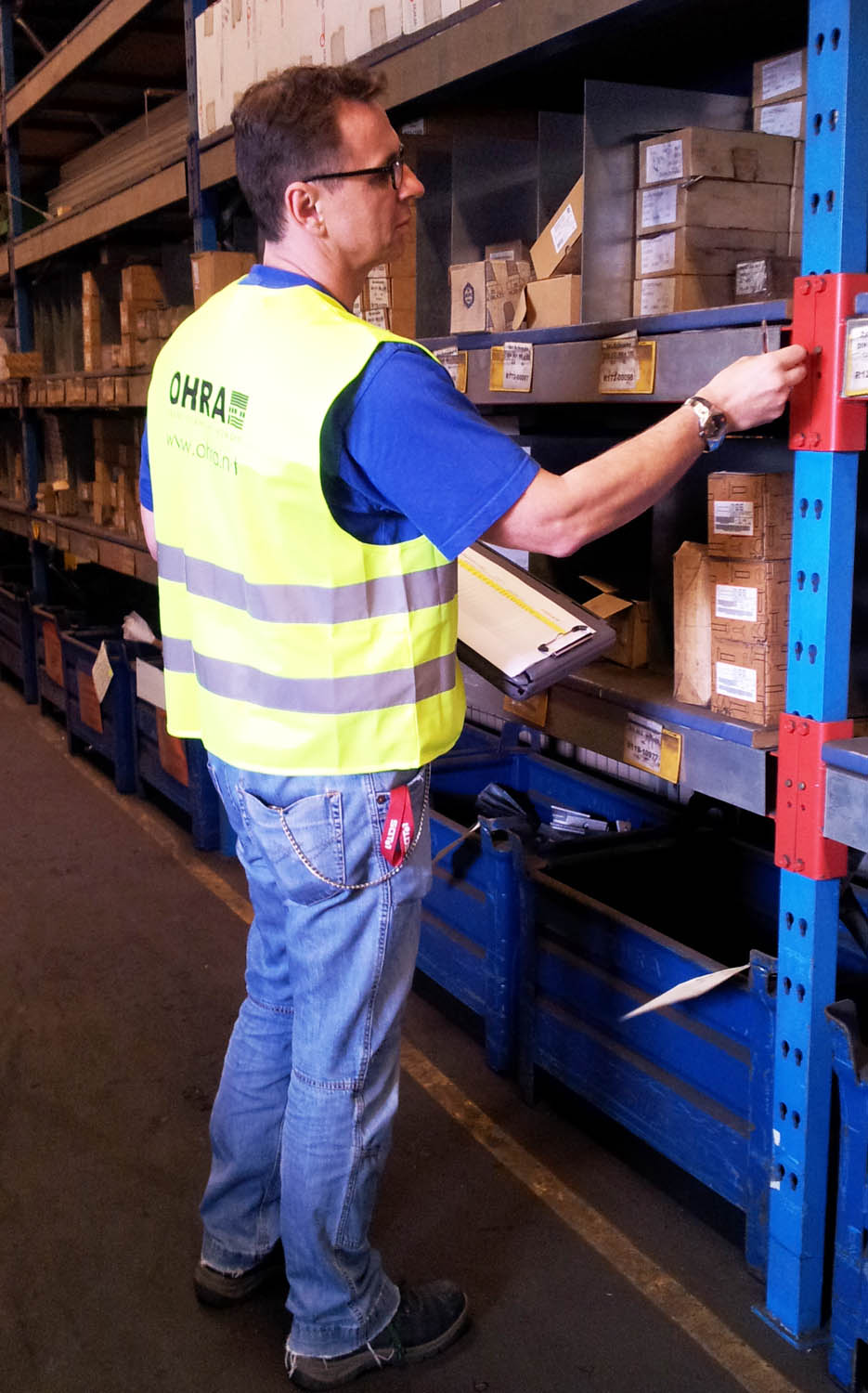 ---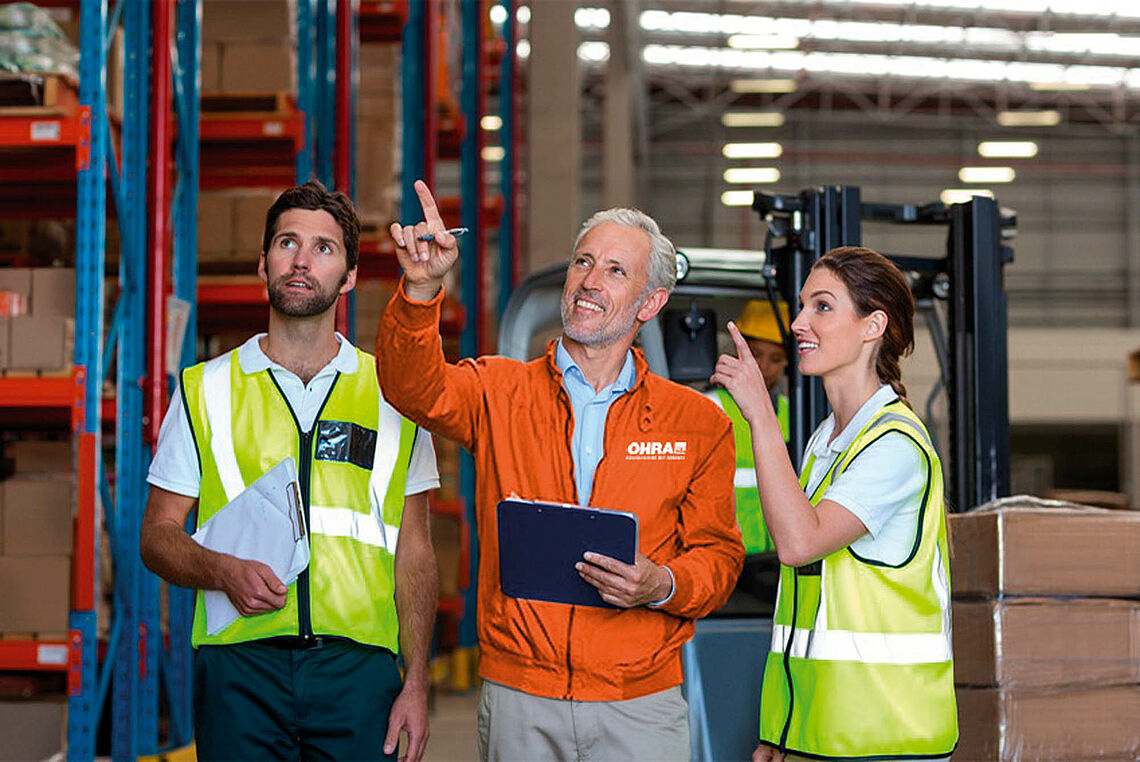 Assembly
embly teams are an integral part of our range of services regarding racking and storage technology. Our assembly staff and subcontractors who are certified and authorised by us attend regular training sessions, are familiar with our materials, have the appropriate mechanical skills, carry any special tools and assembly aids if required, e. g. the floors are more uneven than initially communicated. As a result, assembly is always quick and clean. This cannot be achieved in a cost-effective manner by on-site staff.
Services offered by our assembly teams:
Professional assembly
Construction, conversion and extension
Clean, quick and cost-effective execution
Clean and tidy handover
---
Technical advice
Our customers confirm that our sales service offers a significant competitive advantage for OHRA. Technical advice by our sales representatives, our knowledge about various stored goods and the associated requirements to the racking and material handling system as well as knowledge about the stacker, material handling and order picking technology have been decisive for the placing of orders in countless cases.

In addition, regular training and further development are important to OHRA. Our sales representatives and all back office and project managers come together several times a year for training and the exchange of experiences where innovations and special solutions are presented.
Professional technical advice
Exchange of experiences
Training