Storing steel and heavy metal products can be demanding - especially where you need to have access to goods of different dimensions, need to optimise your flow of materials and coordinate customer orders.
But we can help. We design and manufacture storage systems specifically for the metal processing industry, capable of storing all kinds of raw materials, heavy tools or steel coils. And depending on your type of forklift, our systems can increase your available storage space by provide up to 30% compared to conventional racking systems.
---
Cantilever racks
Our cantilever racking is easily the best option for storing long, bulky and heavy metals, corrugated iron or steel. We use hot-rolled standardised steel without any front-face supports, which ensures uninterrupted storage of different product sizes, all on one level. All our cantilever racking is manufactured individually and can be positioned indoors and outdoors, and fitted with a roof or wall if required.
OHRA cantilever racking is built to last. Our racking is custom-manufactured, built to match your specific stock requirements, and is delivered and installed on request.
Rack columns and cantilever arms are made of solid, hot-rolled IPE steel for bearing heavy loads
Horizontally mountable and detachable cantilever arms (K+H system) minimises impact to racking and avoids damage to stock
Double-sided racking available as an option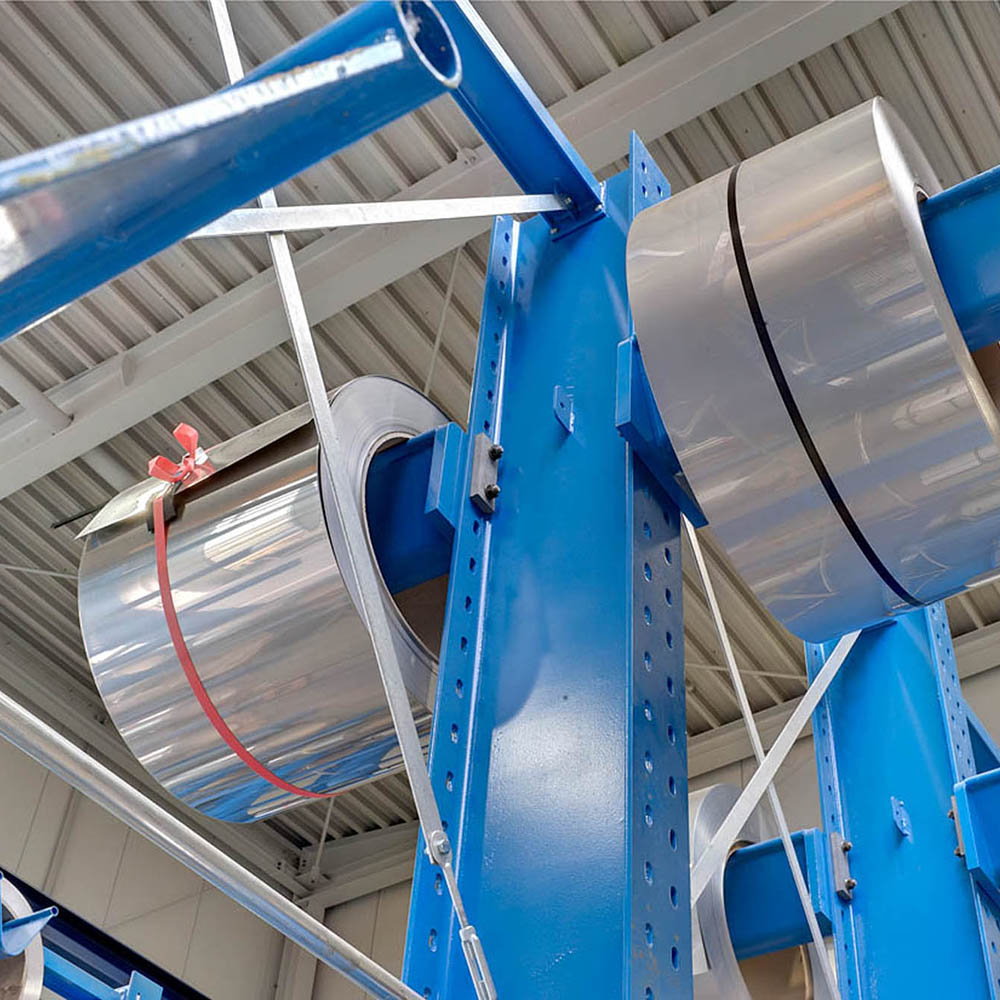 ---
Pallet racks
Our pallet racks are constructed with safety and durability in mind, and comply with all necessary safety requirements. We use hot-rolled steel profiles instead of thin sheet metal, ensuring they are efficient even when bearing heavy loads such as sheet metal packs, steel coils with different weights and diameters or storage of heavy tools. This includes robust and resilient pallet racks from steel.
At the same time, pallet racking is an economical option because of the larger bay widths. This means they require fewer components than conventional rack systems with a lower load capacity. OHRA racking systems are proven to be compact and reliable, and flexible enough to adapt to changing production workloads.
OHRA pallet racking advantages:
High load-bearing capacity while maintaining large bay widths
Individual design and production for a perfect fit
Compact, secure storage and fast, simple handling
High storage capacity on a minimal plant footprint
The low-cost, flexible storage solution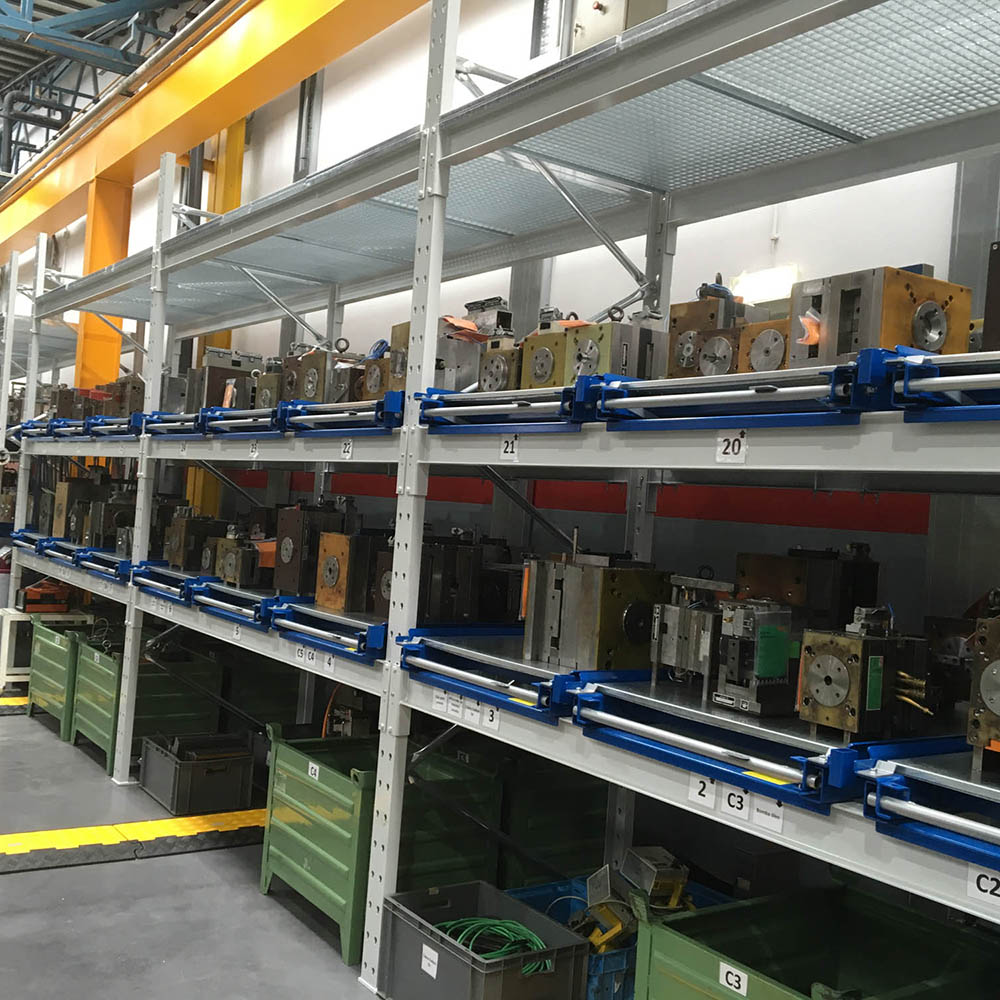 ---
Mobile rack systems
Make the most of your available storage space with a mobile rack system. Our mobile racks can double your storage capacity, and are an ideal solution for storing bulky goods with low frequency of access - without compromising on safety.
Our mobile racks are mounted on floor-installed traversal carriages of up to 70m, with the required aisle opened by an electronically controlled drive train.
Cost-effective storage solution that offers high storage capacity while taking up minimal space
Protects valuable goods against theft and harsh environments
Effortless rail-wheel-system for quiet and durable operation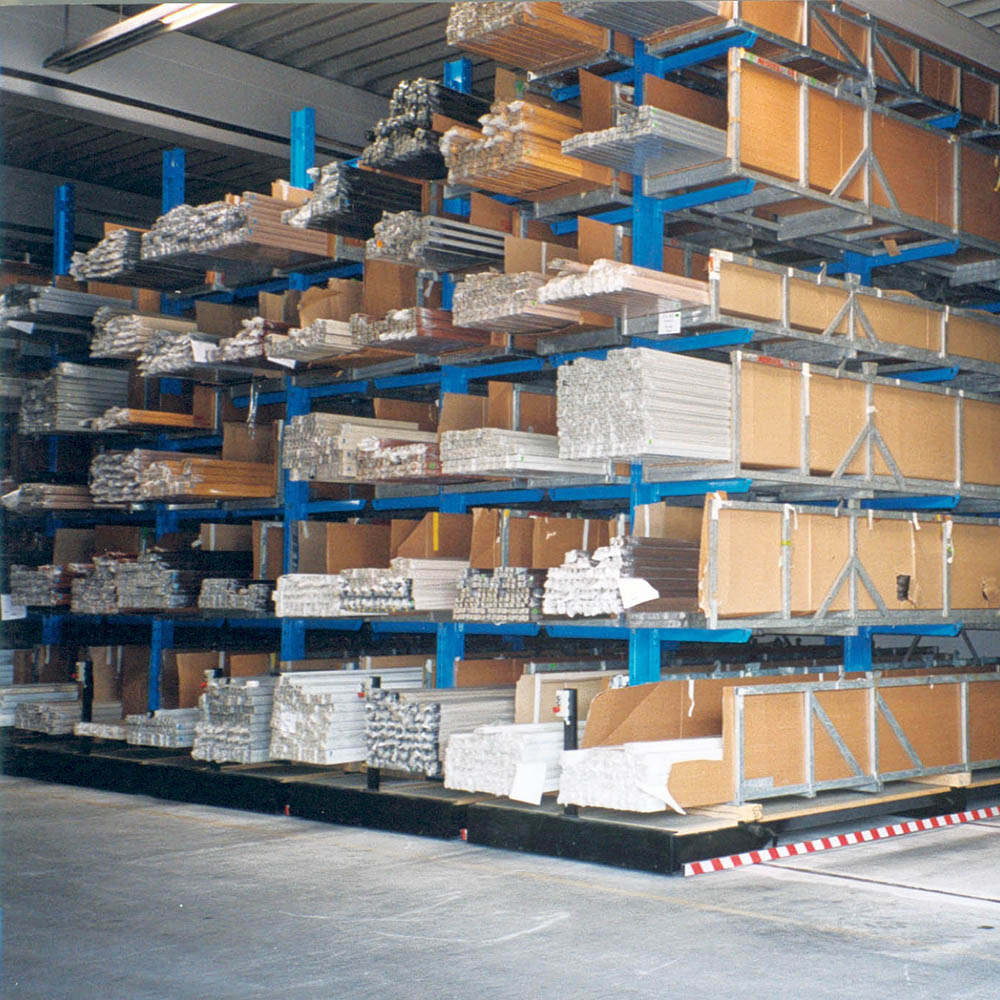 ---
Automatic storage systems
An automated storage system - either with partial or fully automated loading and unloading - gives you the ultimate in optimised storage, as well as speeding up your retrieval operations.
Operations are carried out with storage system stackers or rack riser trucks, equipped with sophisticated safety technology. Performance is increased by shorter travel times while saving space at the same time.
Drastically reduces storage and retrieval times
Choose from manual or fully automatic control, and change at any time
Interfaces with customer ERP software via a module
Storage and retrieval vehicle can service several lanes using automatic cornering technique
Reduced investment costs and optimal price-performance ratio