Storing steel and heavy metal products can be demanding - especially where you need to have access to goods of different dimensions, need to optimise your flow of materials and coordinate customer orders. You need storage from a name you can trust.
Compared to conventional sheet metal shelving, OHRA shelving systems have established themselves as metal industry's first choice for secure and long-lasting storage.
---
Cantilever racks
Our cantilever racking is easily the best storage option for steel, sheet metal or heavy metal products. We use hot-rolled standardised steel without any front-face supports, which ensures uninterrupted storage of different product sizes, all on one level. All our cantilever racking is manufactured individually and can be positioned indoors and outdoors, and fitted with a roof or wall if required.
OHRA cantilever racking is built to last. Our racking is custom-manufactured, built to match your specific stock requirements, and is delivered and installed on request.
Rack columns and cantilever arms made of solid, hot-rolled IPE steel for bearing heavy loads
Horizontally mountable and detachable cantilever arms (K+H system) minimises impact to racking and avoids damage to stock
Double-sided racking punched in a 100mm pitch available as an option
Available with roof, rear panel and gutters for external use
High-quality powder coating or hot-dip galvanised construction for exterior storage
Large selection of accessories for individual customisation and expansion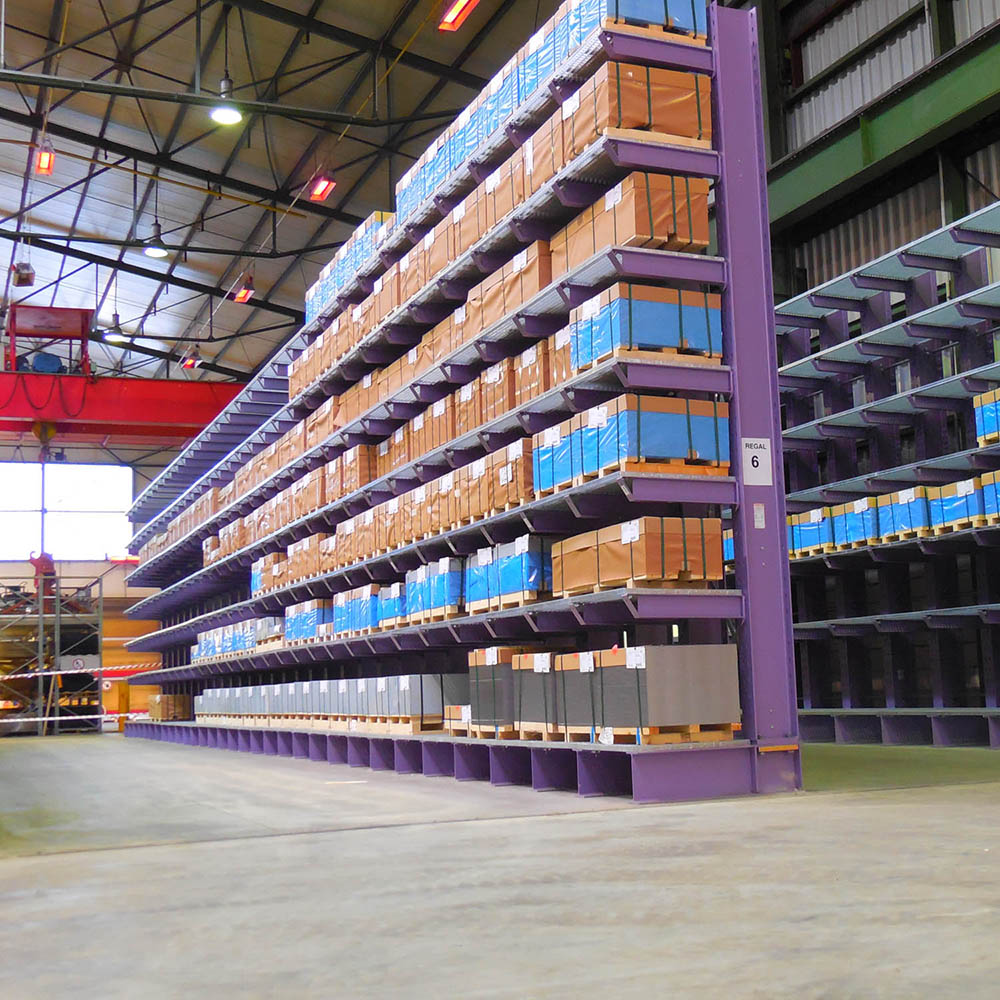 ---
Rack clad buildings
If you need outside storage at a lower cost, a rack-clad storage system from OHRA can give you all the building functionality and storage you need. Our rack frames serve as self-supporting elements for the roof and wall, so there's no need for expensive construction or structural foundation work, while still giving you all the benefits of a conventional racking system.
We design and build our racking systems individually according to customer specifications. This means you get the ideal height, usable depth, load-bearing capacity and section thickness required for your needs. Our comprehensive service, including design and measurement and racking assembly, ensures we take care of everything:
Individual rack clad building designs
Optimal use of storage space
Building ends can be designed either as an open or closed end
Various roof constructions available
Installation services available
Less expensive than a conventional warehouse with an additional racking system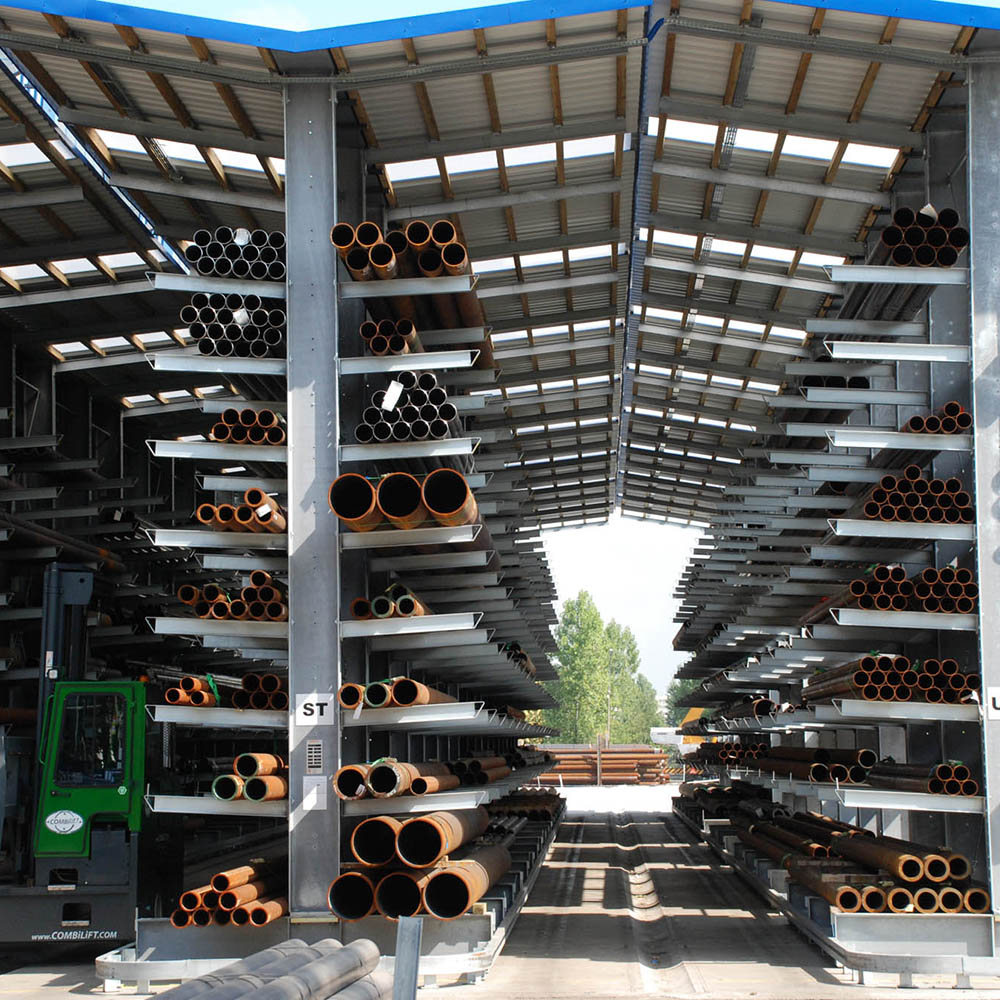 ---
Automatic storage systems
An automated storage system - either with partial or fully automated loading and unloading - gives you the ultimate in optimised storage, as well as speeding up your retrieval operations.
Depending on your requirements, one or more packages with either sheet metal or round material bundles can be removed for transport to the transfer station. Operations are carried out with storage system stackers or rack riser trucks, equipped with sophisticated safety technology. Performance is increased by shorter travel times while saving space at the same time.
Drastically reduces storage and retrieval time
Choose from manual or fully automatic control, and change at any time
Interfaces with customer ERP software via a module
Storage and retrieval vehicle can service several lanes using automatic cornering technique
Reduced investment costs and optimal price-performance ratio